Column: ESG thrives in pandemic but amplifies growth-value split
By Mike Dolan
LONDON (Reuters) – The scramble for funds screened for Environmental, Social and Governance scores appears to be paying off in the strange pandemic-hit world of 2020 – but it may also be aggravating long-standing market skews.
On the face of it at least, ESG-themed equity funds that claim to locate more firms based on criteria such as carbon intensity, staffing diversity and shareholder control are having a good pandemic. Fund inflows are surging and performance is at least keeping pace.
Two of the myriad global indices now tracking the booming investment trend have outperformed MSCI's all-country stock index so far this year. MSCI's own "World ESG Leaders" has outstripped the all-country by about 2% while the Russell FTSE4Good Developed 100 outpaced it by 5%.
That's hardly surprising on one level. Funds set up to avoid carbon-energy firms or banks, for example, will have avoided the worst sectoral laggards in one the deepest recessions in modern history.
Amplifying that advantage, they are also typically loaded up with younger digital and technology firms that have led the stock market in recent years and have been supercharged by pandemic lockdowns, remote working and online retail.
The FTSE4Good Developed index, for example, has a 22% weighting in technology firms – not to mention a further 5% in telecoms and media and a hefty 13% in healthcare. And perhaps predictably, its top three holdings – amounting to a whopping 15% of overall weight – are Apple (NASDAQ:), Microsoft (NASDAQ:) and Alphabet (NASDAQ:).
All its stock in oil & gas, basic resources, banks and travel & leisure sectors comes to a little over 10%.
Paul Surguy, head of investment management at UK fund firm Kingswood, reckons a world working from home and a collapse in global travel was always going to flatter carbon-light portfolios.
"Couple this with an ever-increasing use of technology, which is primarily lower-carbon intensive, and one can see why the E of ESG has driven market returns year to date," he said.
But while an outperformance against the MSCI all-country is impressive, the index has done no better than the S&P500 and has underperformed the tech-heavy Nasdaq by over 20%.
To be fair, stretch timeframes back over one or two years and it does beat S&P500, and outperformance per se is not strictly the sole goal of these funds.
FACTOR BIAS
But a question for many strategists is whether the ESG boom is itself perpetuating sectoral skews within stock markets that have seen the market laggards such as banks – or so-called "value" stocks persistently shy of historical valuations – underperform growth stocks like the runaway success of Big Tech.
Morningstar data shows that almost 200 global large-cap ESG equity funds in Europe had an average tech exposure of 23% in August – up some four percentage points from January.
Looking more narrowly at European climate-specific funds, research into five such funds by investment analysis firm Style Analytics showed a bias toward small-cap, higher-volatility and momentum stocks and away from value and yield.
"Someone who buys these climate funds is getting a factor bias, whether or not they know it and whether or not they want it," the report concluded.
The report underlines that the ESG trend has been yet another force exaggerating the persistent and gap between value and growth stocks.
"Beyond the falling bond yields and the widening profitability dispersion across European sectors, we believe the rapid rise of ESG investing has also contributed to the Growth/Value polarisation," Barclays (LON:) strategists wrote.
"Demand for 'ESG-compliant' stocks is growing fast, and while overall equity flows have been mostly negative for the past two years, ESG funds have seen record inflows," they said, adding that the share of ESG funds in total Europe equity funds assets under management had almost tripled to 9% since early 2019.
Some say the total amounts of money involved in ESG are still just too small to make a decisive difference to the outperformance of Big Tech with market caps in the trillions.
But the scale of the growth in these funds is significant on the margins at least. Using EPFR data, Barclays shows cumulative inflows to ESG-labelled equity funds so far this year has topped $100 billion already – almost 20% up on last year.
ESG funds as a share of the overall universe have more than doubled in fewer than three years to about 3.5% of all equity funds and about 5% of all global funds.
Many asset managers who have watched a doubling of Big Tech share prices in just 12 months are itching to rotate sectors – not least with the gap between the growth and value stocks' share of the MSCI World at its widest since 2000.
But the growth of ESG funds – along with central banks and a second wave of the pandemic – continue to act against that.
What tips the balance? A vaccine to "normalise" the economy? Or a Democratic victory at the U.S. election and a European push to hasten a clampdown on Big Tech's dominance with tax and antitrust concerns that question their S and G in ESG?
(The author is editor-at-large for finance and markets at Reuters News. Any views expressed here are his own)
(by Mike Dolan, Twitter: @reutersMikeD; Editing by Pravin Char) OLUSECON Reuters US Online Report Economy 20201016T060455+0000
What to watch at the fifth plenum of China's Communist Party By Reuters
6/6
© Reuters. Workers prepares an iron grid for welding at a construction site in the Central Business District (CBD) following an outbreak of the coronavirus disease (COVID-19) in Beijing
2/6
BEIJING (Reuters) – Chinese President Xi Jinping and members of the Central Committee, the biggest of the ruling Communist Party's elite decision-making bodies, are meeting this week to formulate economic and social policy goals for the next five years.
Policy proposals will be discussed at the plenum, the fifth meeting of the Central Committee since the 2017 party congress, on Oct. 26-29. The final blueprint will be approved and released when the National People's Congress, or parliament, meets in its annual session next year.
Below are some topics to watch for at the fifth plenum:
GDP GOALS
China dropped its annual gross domestic product (GDP) growth target in 2020 for the first time since 2002 because of the uncertainty caused by COVID-19. The world's second-biggest economy is set to miss its 2016-2020 GDP target of more than 6.5%. Investors are watching to see whether China would set a looser growth target for the next five years, or none at all, to increase its policy options and flexibility.
DUAL CIRCULATION
Investors are expecting details on how Xi's "dual circulation" strategy would be implemented. First proposed by Xi in May, the strategy is for China to depend mainly on "domestic circulation" for its next phase of development – an internal cycle of production, distribution and consumption, supported by domestic technological innovation. This internal cycle is to be bolstered by external resources through "international circulation".
INNOVATION
Market watchers are looking for possible fresh measures on boosting technological innovation, key to moving China up the global value chain and improving its self-sufficiency in vital technologies and know-how, especially with the United States' cutting supply of components to key Chinese tech firms such as Huawei Technologies Co [HWT.UL], threatening to disrupt China's supply chains. China is expected to step up policy support for high-tech industries such as semiconductor development, telecommunications (5G), big data and artificial intelligence.
COMMODITIES & ENERGY
Markets will closely look for signs of plans to boost strategic reserves across commodities and energy to ensure self-sufficiency, to enhance food security after a deadly disease led to a rebuilding of pig herds and grain reserves, to decarbonise and accelerate green energy adoption, to push for energy independence, and to boost its pricing power in commodities markets by launching new international contracts. [L4N2HH27E]
DOMESTIC CONSUMPTION
Economists are expecting China to roll out new measures to boost domestic consumption. To greater drive GDP growth, domestic consumption needs to widen to include spending on more higher-value goods and services and go beyond cars, food and apparel. Key to boosting consumption is higher household income, which depends on supply of higher-paying jobs, particularly in the tech and financial sectors.
REFORMS
China is expected to further loosen residency rules to make it easier for people in rural areas to move to urban areas, to help bridge labour shortages in hundreds of cities in various stages of developing new industries, and boost consumption while narrowing rural-urban income disparities. Land reforms would also enable farmers to get a bigger share in land sales, spurring more urbanisation. In the financial sector, expected moves to further free up interest rates and expand the role of capital markets would address distortions in credit allocation that see huge state banks lend to state companies while the private sector is often deprived of credit.
GREYING POPULATION
Observers are watching for new measures to deal with China's greying population. In a previous plenum in October 2015, the party announced that it would scrap the decades-long one-child policy. Back in 2013, Beijing said the official retirement age would be raised by 2020, a goal that was included in the Ministry of Human Resources and Social Security's 2016-2020 plan. So far, no move has been made to change the retirement age, 60 for men and 55 for female civil servants and white-collar workers.
CLIMATE CHANGE
Climate watchers say any statement from the plenum is likely to contain tougher language on controlling greenhouse gas emissions, reflecting President Xi Jinping's recent pledge to make China carbon neutral by 2060. Xi's surprise announcement is expected to lead to significant adjustments to the draft of the next five-year plan, with government-backed researchers urging higher renewable energy targets and tougher curbs on coal use.
POLITICAL SUCCESSION
Seven plenums are typically held between party congresses, which happen once every five years, and the fourth plenum is often devoted to party governance. There was no mention in the last fourth plenum in October 2019 on any successor to Xi or Xi's continuation of power when his presidential term ends in 2022. A small handful of investors are closely watching again during this plenum, but it is unclear whether the subject will be discussed.
Comptroller slams Israeli government's Covid-19 failings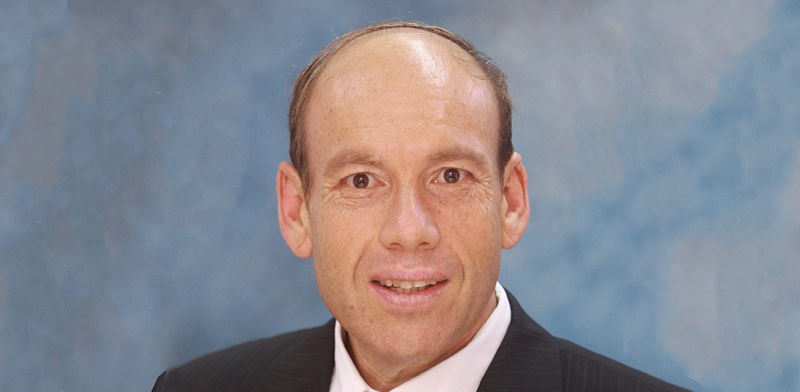 Israel's State Comptroller Matanyahu Englman has issued a series of special reports listing the government's main failings in handling the Covid-19 pandemic and its resulting economic crisis.
On testing the report cites the NIS 98 million spent by the Ministry of Health on serological tests but it has yet to develop a comprehensive plan on how to use them.
On tracking while the Comptroller has some positive words to say about the Shin Bet icon and its efforts to break the chain of infection, he lists low figures for those observing isolation and high figures for falsely identifying people who had come into contact with an infected person. While praising the Shin Bet's efforts to protect privacy, the Comptroller still suggests it would be better for a civilian organization to undertake the tracking.
The Comptroller also blasts the Ministry of Health for still not having an epidemiological investigation system as well as failing, together with the Health Funds, to set up properly for distributing a Covid-19 vaccination when it becomes available next year. Another criticism is of the failure to supply adequate personal protective equipment to medical teams.
The Comptroller slams the Ministry of Education, which eight months into the crisis, and with schools still closed and lessons given remotely, still has no idea how many students do not have an available computer at home and/or an Internet infrastructure. The Ministry of Education, based on OECD figures claims that only 6% of schoolchildren need computers but the Central Bureau of Statistics puts the figure at 16% and the Ministry of Finance Chief Economist says it is 20%. To meet the shortfall the Ministry of Education has procured 150,000 computers but it remains unclear who they are going to give them to.
The Comptroller also takes the Israel Tax Authority to task for failing to send out sufficient payment to the self-employed hit by the economic crisis because of problems in calculating the correct compensation.
Published by Globes, Israel business news – en.globes.co.il – on October 26, 2020
© Copyright of Globes Publisher Itonut (1983) Ltd. 2020
Israeli visual assistance co TechSee raises $30m
Israeli intelligent visual assistance company TechSee today announced it has closed a $30 million Series C financing round co-led by OurCrowd, Salesforce Ventures, and TELUS Ventures with participation from Scale Venture Partners and Planven Entrepreneur Ventures.
The company has grown rapidly by reducing customer friction points for enterprises through its visual assistance technology, which bridges the visual gap in customer service, allowing customers and technicians to receive real-time AR guidance on their smartphone or tablet screens in assisted service or self-service mode. The company has also developed computer vision AI with technology that can provide visual guidance to users installing, operating, or troubleshooting networking devices, smart home products, home appliances, and more. TechSee's AI platform can automatically identify components, ports, cables, LED indicators, and more to detect issues and suggest resolutions for consumers, contact center agents, and field technicians.
The Herzliya-based company was founded in 2015 by CEO Eithan Cohen, Prof. Gabby Sarussi and Amir Yoffe. TechSee also has offices in New York, Florida and Madrid. The company raised $16 million in a Series B financing round in December 2018.
Cohen said, "There has been a significant increase in demand for contactless customer service technologies propelled by Covid-19 social distancing requirements and the acceleration of digital transformation projects. Our Visual Automation technology is at the heart of it, and now that momentum is growing exponentially as businesses seek to reduce costs and optimize customer experience strategies in the current environment. Our vision is to get rid of the user manual and replace it with dynamic AR assistants."
TechSee has established commercial partnerships with Verizon, Vodafone, Orange, Liberty Global, Accenture, Hitachi, and Lavazza, among others.
Published by Globes, Israel business news – en.globes.co.il – on October 26, 2020
© Copyright of Globes Publisher Itonut (1983) Ltd. 2020